Online and In-person MarimbaLab Lessons are finally here! Learn to play marimba from the comfort of your home through custom arrangements of your favorite songs! Learn basic technique, how to read music, song structure, music theory, and how to arrange music for marimba. No marimba, no problem!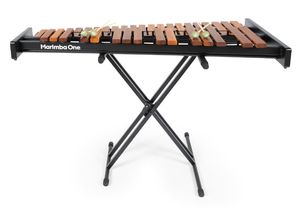 All lesson and small group packages include a Marimba One - 3 Octave Practice marimba, stand and a pair of mallets. Scroll down for a more detailed description of small group and lesson structure!
Lessons include:
-Custom songs arrangements
-Online practice routines and videos
-Custom play-alongs tracks for exercises
-Weekly lesson notes and practice plans for accountability
-Access to all "bespoke" online lessons and music games like "The Rhythm Trials"
-Private Dropbox folder to access practice materials and lesson notes anywhere!
The Basic- $110 per month (three month minimum) includes:
-1 private one hour lesson per month (or two half hour lessons) 
-3 octave marimba-mallets-stand
-Access to all online lessons and content
The Awesome- $200 per month (three month minimum) includes:
-3 octave marimba-mallets-stand
-3 private one hour lesson per month Zoom or In-person
-Access to all online lessons and content
The More Awesomer- $300 per month (three month minimum) includes:
-4 1/3 octave marimba with resonators-mallets-stand
- 4 private one hour lessons per month Zoom or In-person
-Access to all online lessons and content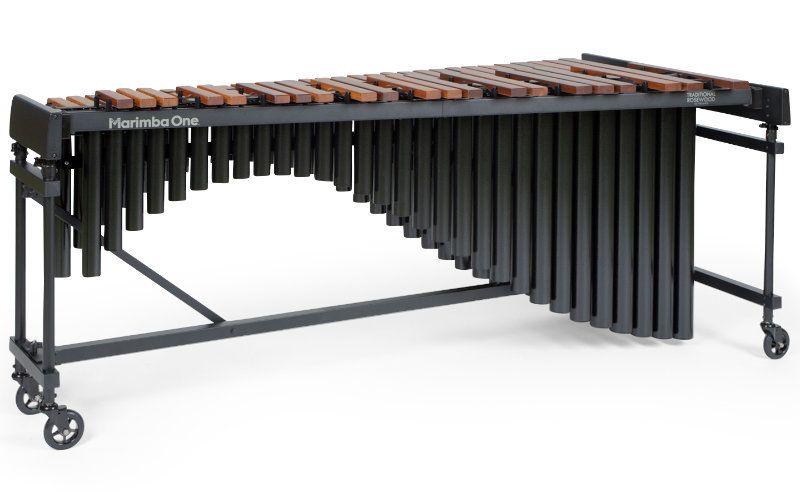 More detail:
I have been busy restructuring my marimba instruction to be effective online and doing virtual projects during quarantine. I now feel that I offer a better lesson on Zoom than I ever did in person and releasing the MarimbaLab Virtual 1.0 "Lean On Me" project and my last MarimbaLab virtual concert has given me the confidence (and proof) that I can teach just as effectively online through Zoom as I can in person. 
In lessons, students will learn:
-Learning to read and perform complex rhythms and time signatures through fun counting games (Check out The Rhythm Trials Videos to try the first lesson).
-Learning to quickly identify notes in treble and bass clef (The Flash Card Trials & Pitch Trials)
-Learning basic music dynamics (The Dynamic Trials)
-Learning the physics of sound and how that applies to the marimba
-Learning different key signatures, song structure, and basic music theory through analysis of popular music
-Learning how to arrange popular music for marimba and become a published music arranger IN CLASS!
-Learning how to edit audio in Logic Pro
-Learning how to edit video in Final Cut/Davinci 
-Releasing Inspirational Virtual Marimba Videos to share with the world!
"Lean On Me" Virtual MarimbaLab 1.0 Is Finished
60 performers and 31 donors from all over the country came together to join me in paying tribute to the amazing Bill Withers who passed away on March 30th, days after I launched this project. Hundreds of hours went into arranging, emailing, editing, mixing, recording and filming this project. I have to say that it was worth it. I am so grateful and proud of everyone that participated in this project. When Covid19 hit I was inspired by many music groups that had produced incredible virtual music projects. Lean On Me was the first song that came to mind when I made the decision that I wanted to produce a virtual marimba project of my own. The timeless melody and message of the song fit every ounce of what I wanted to share with my friends and family during this difficult time. I wanted to reach out with a message hope to those I felt so apart from. I made many new friends along the way, and hope this is just the first of many Virtual MarimbLab projects to come! Here is a list of the donors and performers that made this possible:
Donors: David Abraham Sharie Andrews Nathan Bowser Brian Calhoon Kira Donohoo Diane Emord Paige Freeborn Kyoko Gandy Diana Green David Houston Bethany Ivy Barbara Johnston William Kemperman Chally Kruse Carla Merkow Rebecca Parker Lonnie Plecher Barbara Root Jeff Sass Rosemary Sharpe Stephanie Slabodnik Susan Smacher Gail Smallwood Carolyn G Stafford Jeff Sweeney Jonathan Tjemsland Susan Tolley Stephen Van Denburg Karen Van Hatcher Sheri Vanderiet
Performers: David Abraham Spencer Andrews Colin Carmichael Flynn Collins Ayla Cummings Kathy Dawes Niel DePonte Abby Dixon Brady Doehne Abi Doehne Mier Donohoo Nial Donohoo Rowan Donohoo Will Dudley Betsy Edinger Diane Emord William Francis Ana Garcia-Peñuela Martin Garcia-Peñuela Diana Green Caroline Greenleaf Evan Gunter Chris Halaska Felix Halaska Finn Houston Isaac Ivy Zeke Ivy Celia Janoff Cullen Jones Barbara Johnston Matilda Johnston Will Kemperman Carla Merkow Charles Nesmith Jaike Parker Isaac Rains Charlotte Randal Jody Redifer Barb Root Jeff Sass Lakshmi Sawheny Ezra Schnadig Frannie Schnadig Theo Seidmon Rosie Sharpe Kaz Slabodnik Susan Smacher Gail Smallwood Charlie Smith Kelly Smith Michael Smith Monte Smith Olive Smith Carolyn Stafford Jeff Sweeney Lily Tjemsland Miles Van Denburg Karen Van Hatcher Sheri VandeRiet Delilah Weeden
Marimba Mike
NOW, WHY RUN THIS PROGRAM WITH MARIMBAS?
Marimba is such a wonderful instrument to begin learning music on because it doesn't require the player to learn countless things before being able to make a beautiful sound!  -You don't have to tune the instrument, its always in tune. -You don't have to build calluses like guitar and violin. -You don't have to perfect your embouchure like when playing reed and wind instruments. Without these obstacles, songs can be learned in minutes and more time can be spent playing and HAVING FUN.   MarimbaLab™ focuses on learning popular music to keep kids (and adults) engaged. Also, melody and rhythm can be learned faster when students are already familiar with the song. All MarimbaLab™ sheet music has been arranged with permission for the copyright holders, and proper royalties have been paid to artists. All profits for these arrangements are split between the arrangers!
Please contact me with any comments or questions!!!!
Bohemian Rhapsody Parts/Score
Arranged by Lakshmi Sawhney, Jordan McElroy, Sam Novack, and Michael Charles Smith for marimba quartet.
Read more…
Moonlight Sonata (1st Movement) for Marimba Quartet
Arranged by Preston Bushnell and Michael Charles Smith for marimba quartet. Performed by Preston Bushnell, Dianna Hnatiw, Taylor Long, and Michael Smith.
Read more…
MarimbaLab™ at Riverdale Grade School:
MarimbaLab™ Private Students